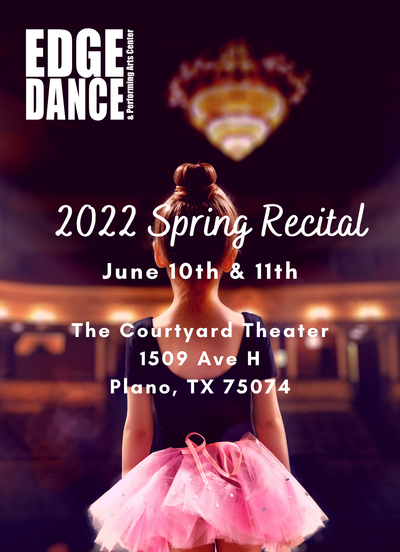 Our annual Spring Recital is a great time to celebrate our dancers and allow them to showcase all that they have learned through the season on stage for their family and friends. Our Spring Recital is open to students in all of our dance classes.
Your dancer will be bringing home a post card from their classes with information regarding specific cost and due dates. This information will also be shared via email.
If your student will not be participating in our 2022 Spring Recital, please click here to
"Opt Out"
of the June performance.
Please opt out prior to January 15th, 2022 to avoid your account being charged.
Please contact our office if you have any questions at all!