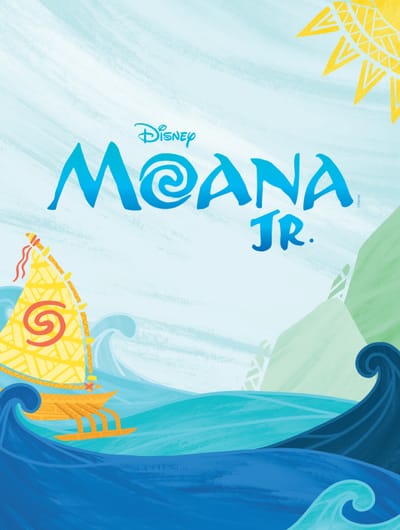 This thrilling and heartwarming coming-of-age story follows the strong-willed Moana as she sets sail across the Pacific to save her village and discover the truth about her heritage. Moana and the legendary demigod Maui embark on an epic journey of self-discovery and camaraderie as both learn to harness the power that lies within. With empowering messages of bravery and selflessness, Moana JR. is sure to bring out the hero within each of us.
Auditions Open To: Ages 7-18yrs
Auditions: Saturday, December 12th (1-4pm) Online RSVP is Required
Rehearsals: Mondays/Fridays 6:30-8:30pm & Saturdays 12-2pm
Performances: March 18th-21st Courtyard Theater, Downtown Plano
Director: Caitlin Galloway
Be Prepared: To sing 16 Bars of A Song In The Style of The Show as Well As A Contrasting Song if Needed
Bring: A Head shot or Recent Photo & Resume & Accompaniment Music For Your Audition Song/Dance Shoes
Tuition: $125 Per Month (Jan,Feb,March)
If you missed auditions for Moana Jr. we still have roles available. Please contact us via email: office@edgedance.com.