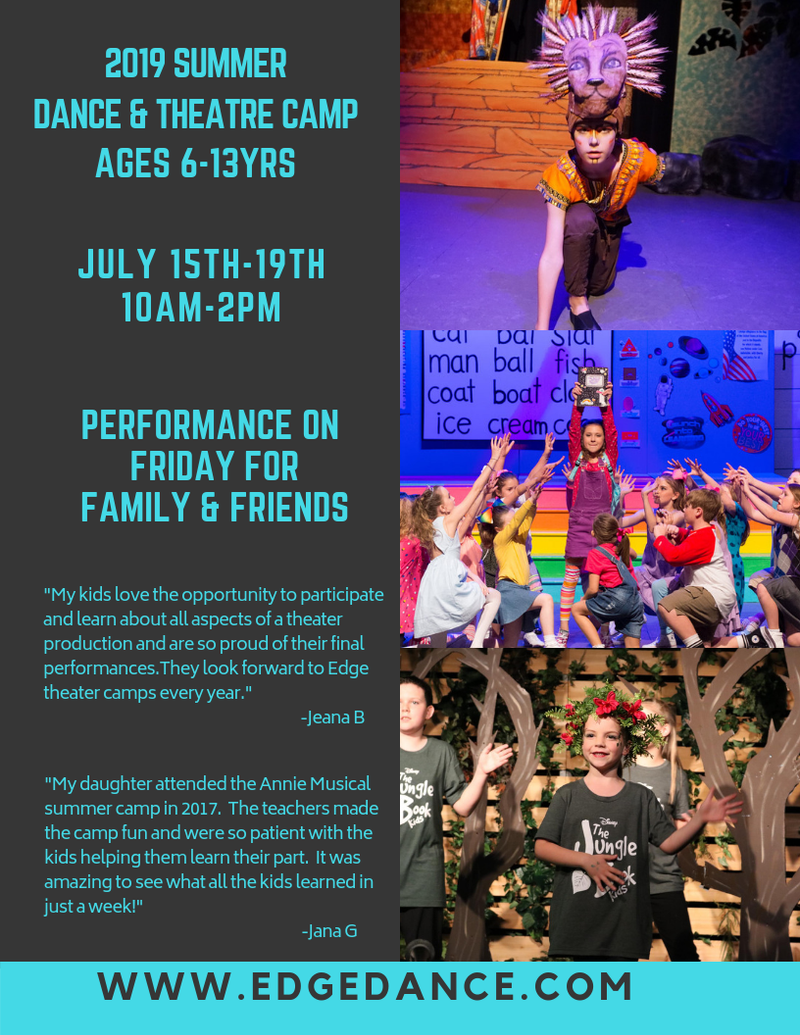 Great camp for a new or experienced student interested in musical theatre. During this week long theatre and dance camp, students will participate in all aspects of a Musical production. They will learn how to audition, get vocal instruction and learn different genres of dance.
Each student will be given a script & music cd to keep.
When: July 15th-19th
Open To Ages: 6-13yrs
Cost $ 225
$20 Non Refundable Deposit is Required at Registration. Balance is Due July 1st.
Mon-Fri 10am-2pm- Students will perform their musical production on Friday at 2pm for family and friends.
Dancers Should Bring: Lunch & Bottled Drink.
Dancers Should Wear: Comfortable Clothing and Tennis Shoes.
Early Registration/Sibling Discounts Available
Click Here to Register!