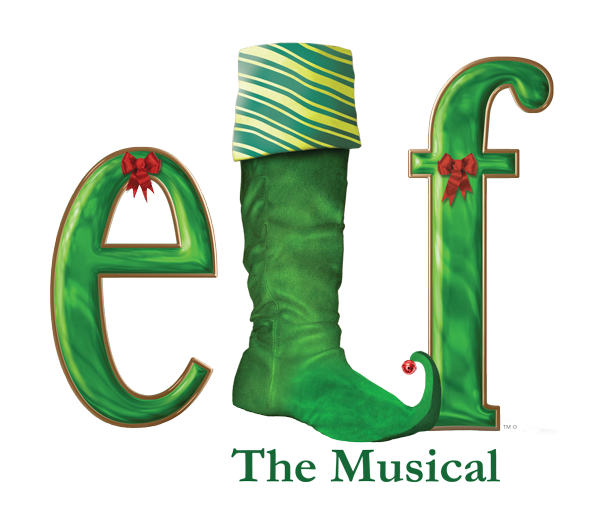 Buddy, a young orphan, mistakenly crawls into Santa's bag of gifts and is transported to the North Pole. The would-be elf is raised, unaware that he is actually a human until his enormous size and poor toy-making abilities cause him to face the truth. With Santa's permission, Buddy embarks on a journey to New York City to find his birth father and discover his true identity. Faced with the harsh realities that his father is on the naughty list and his half-brother doesn't even believe in Santa, Buddy is determined to win over his new family and help New York remember the true meaning of Christmas. This modern-day holiday classic is sure to make everyone embrace their inner elf. After all, the best way to spread Christmas Cheer is singing loud for all to hear.
We are so excited Elf The Musical will be our 2019 Christmas Production!
This production will be open to our dance students (ages 5 & up) and to our voice and acting students (ages 7 & Up)Audition Information for Voice/Acting Students:
WHO: Ages 7 & Up (No Prior Experience is Necessary)
WHERE: Edge Dance & Performing Arts Center
4101 E Park Blvd #121 ~ Plano, TX 75074
AUDITIONS: Sunday, August 25th 2:00pm & Wednesday. August 28th 7:30pm
BE PREPARED: To Sing A One Minute Musical Theater Style Song
BRING: A Headshot or Current Photo, Accompaniment Music for Your Audition Song and A Resume (If You Have One)
Performances Will Be At The Courtyard Theater in Downtown Plano: December 5th-8th
REHEARSALS: Wednesdays 7:30-9pm/ Sundays 2-5pm/ (Choreography Friday Evenings)
TUITION: $125 Per Month (Sept/Oct/Nov/Dec)
CLICK HERE TO RESERVE YOUR AUDITION SPOT!
Sunday, August 25th 2:00pm
Wednesday, August 28th 7:30pm
Students Interested in Dance Only
All Edge Dance students taking weekly dance classes may participate in our Christmas production. No audition is necessary. We will hold an informational parent meeting on Saturday, September 7th at 11:00am at the studio for parents who are interested in learning more about the production. Please let us know you will be attending this meeting by RSVP Below. Information packets will be available to pick up at the studio next week. If you RSVP for the meeting, we will email those details directly to you.
RSVP For Parent Meeting Here