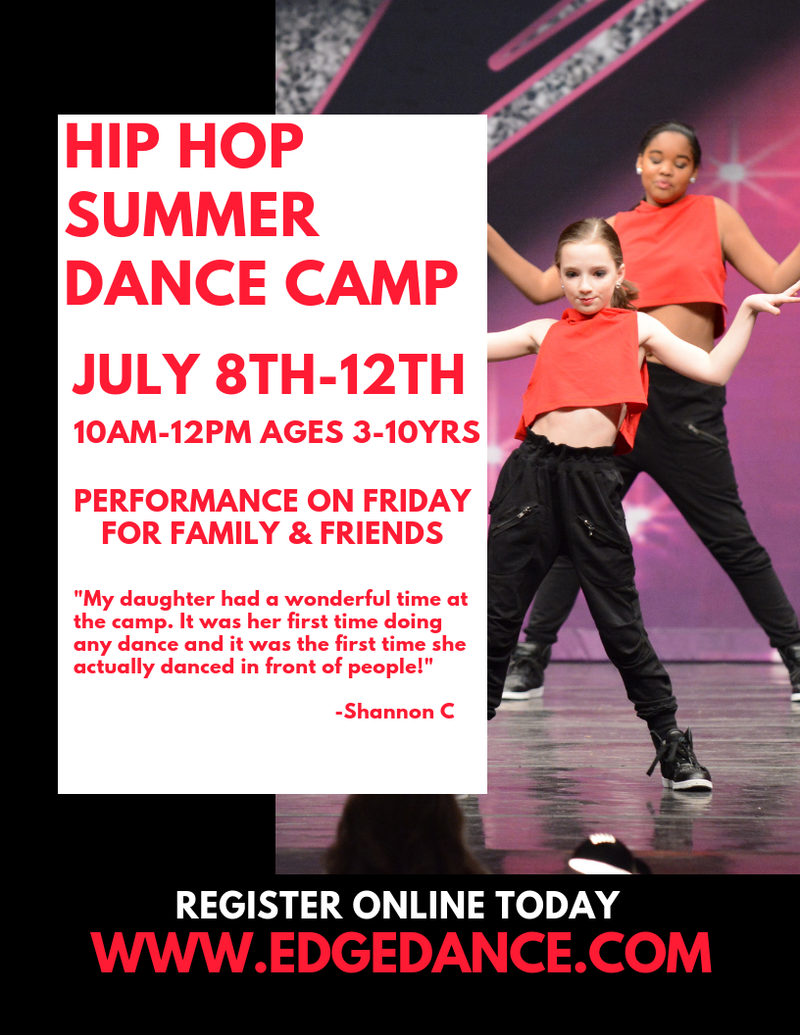 Join us for this week of High Energy Fun! Hip Hop dance focuses on rhythm and musicality while promoting physical fitness. Hip Hop combines street dance with Funk and Jazz commonly seen on television and music videos. Daily classes will consist of warm ups, conditioning to teach strength and stamina and combos to age appropriate music. Multiple classes will be offered and organized by age and skill level. All skill levels are welcome.
When: July 8th-12th
Open To Ages: 3-10yrs
Cost $ 175
$20 Non Refundable Deposit is Required at Registration. Balance is Due July 1st.
Mon-Fri 10am-12pm (Showoff on Friday at 12pm for Friends & Family)
Dancers Should Bring: Snack & Bottled Drink.
Dancers Should Wear: Comfortable Clothing and Tennis Shoes.
Early Registration/Sibling Discounts Available
Click Here to Register!