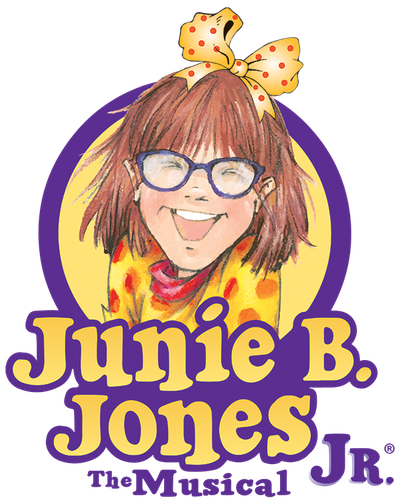 Join Junie B. on her first day of first grade, where many changes are in store: Junie's best friend Lucille has found new best friends -— and Junie B. makes friends with Herb, the new kid at school. While in Mr. Scary's class, Junie has trouble reading the blackboard — and she may need glasses. Add in a friendly cafeteria lady, an intense kickball tournament and a "Top-Secret Personal Beeswax Journal," and first grade has never been more exciting.
Open to students ages 5-14yrs
No prior experience is required. All students will be cast in the show.
Audition Requirements:
Resume(if you have one)
Headshot or recent photo.
Be Prepared to sing a memorized up tempo musical theatre style song.
Student should bring their accompaniment music.
Rehearsals:
Wednesdays 6:30-8:00pm/ Saturdays 11:00am-1:30pm
Not every student will be required to attend every rehearsal.
Performances Will Be Held:
Edge Dance Black Box Theater
May 3rd-5th 2024
Production Fee: $375 (can be broken up into 3 payments)
Registration required to auditions. Please reserve your spot using one of the links below:
Click Here To Audition on Wednesday, January 24th @ 6:30pm
Click Here to Audition on Saturday, January 27th @ 11:00am