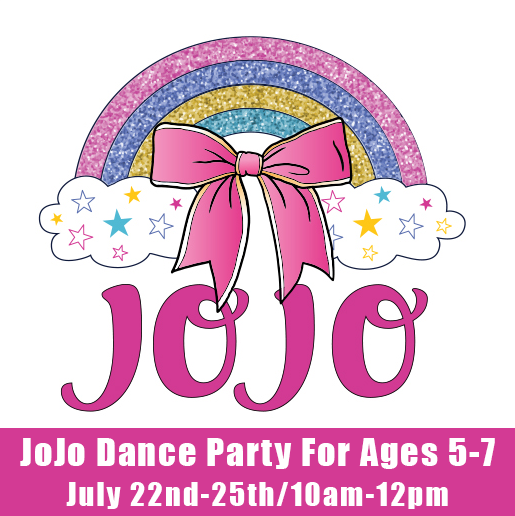 Children ages 5-7 are invited to our Jojo Dance Party Summer Camp. Grab your
bows and get ready to to party! If you're a #nofilter and a #BestiesNotBullies kind of
kid, this is the camp for you. Learn new and fun choreography to your favorite JoJo
songs each day, This camp is sure to fill up quick, so register early!
When: July 22nd-25th
Open To Ages: 5-7yrs
Cost $ 125
$20 Non Refundable Deposit is Required at Registration. Balance is Due July 1st.
Mon-Thur 10am-12pm (12pm Showoff on Thursday for Friends & Family)
Dancers Should Bring: Snack, Bottled Drink & Dance Shoes If You Have Them
Dancers Should Wear: Comfortable Clothing, Socks & Tennis Shoes
Early Registration/Sibling Discounts Available
Click Here to Register!